BlobbleWrite App
The original BlobbleWrite app was first created in 2011. Since then it has been used by children all over the world to learn and practice handwriting skills.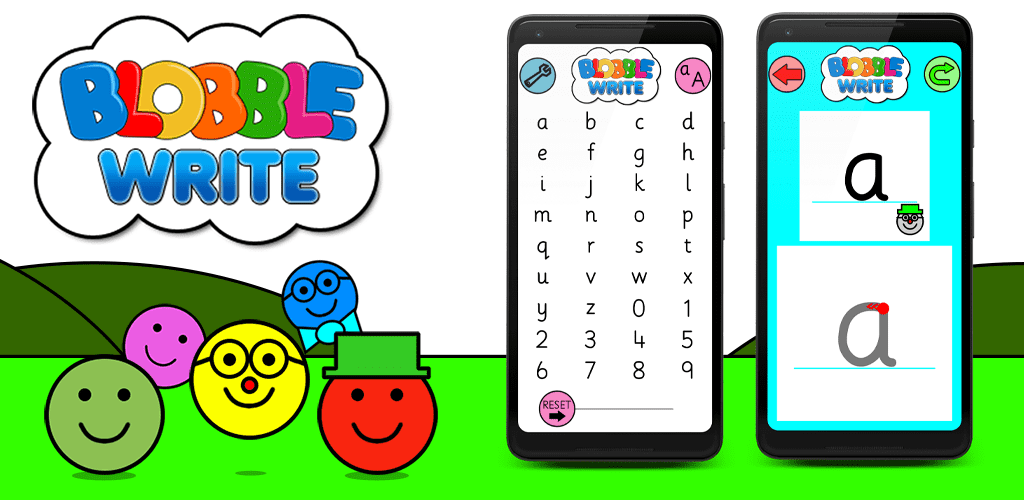 Learn to write letters and numbers with the Blobbles.
Children can copy the Blobbles as they trace out the strokes to write letters and numbers.
Blobble Write is used in homes and schools around the world and is trusted by parents and teachers alike to help children learn to write.
With an easy to navigate interface, the app focuses children's attention on learning. There are options to vary the difficulty, level of feedback and help so that you can tailor the app to a child's individual ability.
Features include:
Clear animations to show the strokes required to form letters
Specially designed 'hand written' font to make copying easier
Phonic letter sounds to help children associate letters and pronunciation.
Bright and colourful graphics.
Easy to navigate user interface.
Set in the kid friendly Blobble World universe.